Police Foundations
Learn from experienced professors, inside and outside of the classroom. Throughout your training you will work on a number of projects with policing agencies and may have the opportunity to be paired with a serving police officer mentor. Canadore has close partnerships with municipal, regional, and provincial police services, providing you with vital experience and networking opportunities.
Digital Cinematography
Learn hands-on the art of filmmaking using the latest digital technologies. This program is geared for the industry of today, and will immerse you in all aspects of production including cinematography, screenwriting, editing, post production techniques, lighting and sound, and directing. You will gain a solid foundation in cinematic storytelling and graduate with the tools you need to enter this rapidly-changing and evolving field.
Indigenous Wellness and Addictions Prevention
Gain the skills and knowledge you need for employment in a variety of addiction settings through practical, hands-on learning. The curriculum is based on the holistic teachings of the Medicine Wheel, with a focus on the root causes of addiction within Indigenous communities. You will learn both cultural and mainstream approaches to addictions counselling.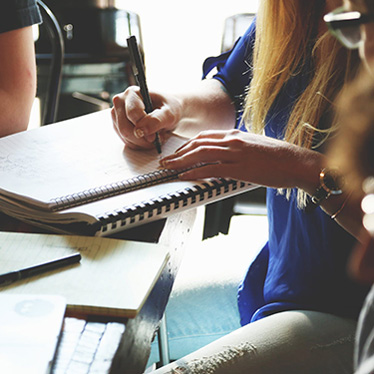 Academic Delivery Plan
Canadore College has announced its academic delivery plan to ensure students are prepared and can complete their program requirements in the safest possible way.
COVID-19 Coronavirus Updates
Important messages and updates regarding Canadore's response to Coronavirus
Safe Campuses
Our safe and friendly community atmosphere offers on-site security, 24-hour video surveillance, and various safety initiatives.
Bring Your Own Device
Canadore College will implement BYOD in Fall 2021, for ALL programs, to enhance students' learning experience in and out of the classroom and to ensure student flexibility in learning.
Canadore College is located in Robinson-Huron Treaty territory and the land on which we gather is the traditional territory of the N'Bisiing Anishinabaeg.